Also serving patients in Fort Lauderdale
Dear Patient,
We strive for excellence, but we also know we can always improve our patient experience.
Please be so kind to take a minute to complete our survey. It will just take a couple minutes.
---

After 17 years of wearing glasses & contacts, waking up each morning to a blurry world, worrying how'd I get home if I lost my glasses or contacts. It feels amazing to be able to not worry about any of that, and see this beautiful world from the second I open up my eyes to the one I close them. I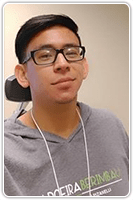 thank the big man upstairs for a safe & quick LASIK procedure. For this opportunity, freedom, & new experience given to me. Special thanks to the professional team over at Laser Eye Center of Miami.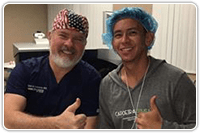 Yerson Meija
---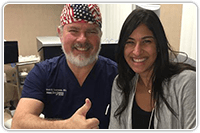 Dr.Lazcano and the all of the staff at Laser Eye Center of Miami are amazing! Super sweet and fun and make this nerve wracking experience a good one! Would highly recommend them! Just had mine done this morning and I am recovered and can see crystal clear!

Pamela Polanco
---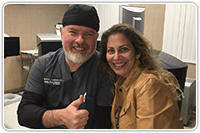 Thank you Dr. Lazcano, Dr. Awad and the entire staff! You all made my surgery a GREAT experience. "I can see clearly now the blur is gone.

Rosie Jatib
---

Dr. Lazcano is extremely helpful and friendly throughout the surgery. He made sure all my questions were answered and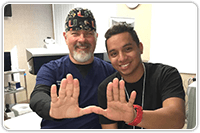 he even graduated from the U! That's a plus plus in my book! I highly recommend you going through with the operation. Thank you Dr. Lazcano and all the staff!

Nayib Cabrera
---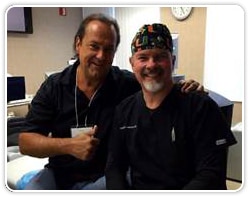 Thanks Dr. Lazcano and Dr. Awad and staff, what a pleasurable experience, no more glasses, I like the sound of that!

Charles Hazlett
---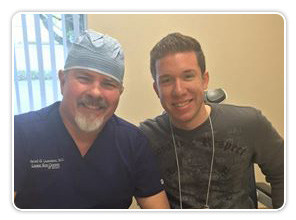 I cannot be anymore thankful and blessed. Thank you Dr. Lazcano, Dr. Awad and all of the staff over at Laser Eye Center of Miami. I can see 20/20 now! The environment and services provided were phenomenal and I would not recommend any other place for anyone considering to get laser eye surgery.

Michael Brainerd
---


First and foremost I would like to thank the Staff from the Laser Eye Center of Miami for making my visit and, especially, my procedure a pleasant one.
At first I was hesitant to try Lasik surgery due to the idea of having a procedure done in my eyes. But fortunately I was well educated on the matter from the professional staff before hand and they made me feel comfortable that everything will go well. As it did. They explained to me the procedure in detail as well as the
recuperation process that I will undergo. Its been 2 weeks since my operation and I have to say that my vision is perfect!
I wake up in the morning appreciating life a little bit more and its thanks to the Laser Eye Center of Miami and Dr. Gabriel Lazcano.

Paul Sanchez
---


I have literally forgotten that I was once legally blind…Thanx Laser Eye Center of Miami, I can now see how sexy your help is.

Enrique Santos
---


I had LASIK surgery after many years of having to deal with contact lenses and glasses. I am extremely happy with the results and convinced that it was the best thing I could have done for my eyes. I thank the Laser Eye Center of Miami for making this a wonderful experience.

Hank Garcia-Mino
Miami Laser Eye Surgery Patient