Also serving patients in Fort Lauderdale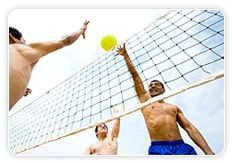 Dr. Gabriel Lazcano, eye surgeon at the Laser Eye Center of Miami, specializes in LASIK surgery in Miami and Fort Lauderdale. He has treated thousands of patients and helped them eliminate their dependence on glasses or contact lenses.
Our center is proud to be the first and only center in Miami-Dade county to offer the most advanced bladeless vision correction technology with the WaveLight® Refractive Suite, fastest refractive surgery platform available in the U.S. The Refractive Suite includes the WaveLight®FS200 Femtosecond Laser, which integrates many new functions for fast, effective and reliablefemtosecond laser treatments. This system enables 

standard flap creation in approximately 6.0 seconds. And, the WaveLight®EX500 Excimer Laser combines a number of innovations in refractive technology to produce fast, effective and reliable procedures.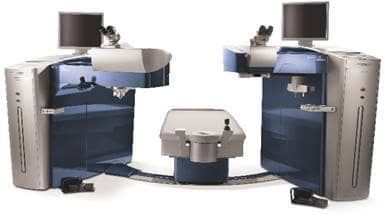 Imagine waking up and seeing the alarm clock without searching for your glasses. Imagine enjoying your favorite sport without contacts or glasses. For millions of people, these dreams have come true! It is truly a miracle of modern medical technology.
Which Laser Eye Surgery is Best For Me?
The ultimate decision regarding the surgery that is best suited for you will be discussed with your eye doctor.
Bladeless LASIK (LASER ASSISTED IN-SITU KERATOMILEUSIS):
Using anesthetic eye drops only, your eyes become completely numb — NO PAIN!
A special instrument is then placed between your eyelids to prevent blinking.
Next, using the femtosecond laser, a thin layer of corneal tissue (flap) is created. The dimension of this layer is exactly as specified by the laser. (Traditionally, a blade was used to create the layer, but the size and thickness were very unpredictable). This flap is lifted from the cornea as if opening the cover of a book.
Using the latest and fastest technology for LASIK surgery, a cool beam of light from the laser gently reshapes the surface of the cornea, making it more like a normal eye. This allows images to come to focus clearer on the retina, which is the back of the eye.
The flap is put back into place, where it bonds securely without the need for stitches.
Most patients are back to their normal activities the following day and already enjoying the benefits of LASIK.
ASA (Advanced Surface Ablation): 
This procedure is usually done on patients with thin corneas.
Using "eye drops" only anesthetic eye drops, your eyes become completely numb — NO PAIN!
A special instrument is then placed between your eyelids to prevent blinking.
Next, the corneal "skin" (epithelium) is loosened using diluted alcohol and it is gently removed, exposing the corneal stroma.
Using the latest technology available, a cool beam of light gently reshapes the surface of the cornea, making it more like a normal eye. Light can then focus at the back of the eye, on the retina, making images on the retina clear, thereby improving vision.
A special chemical is applied to facilitate the healing of the tissue. A contact lens is then applied for comfort.
You should expect some discomfort for the first 2 to 3 days. Vision usually begins to improve in 3 to 4 days.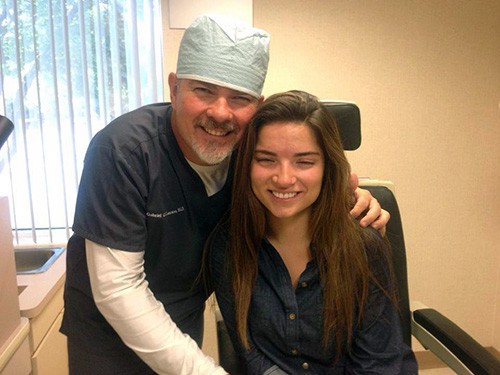 Patient Review


First and foremost. I would like to thank the Staff from the Laser Eye Center of Miami for making my visit and, especially, my procedure a pleasant one. At first I was hesitant to try Lasik surgery due to the idea of having a procedure done in my eyes. But fortunately I was well educated on the matter from the professional staff beforehand and they made me feel comfortable that everything will go well. As it did. They explained to me the procedure in detail as well as the  recuperation process that I will undergo. It's been 2 weeks since my operation and I have to say that my vision is perfect! I wake up in the morning appreciating life a little bit more and its thanks to the Laser Eye Center of Miami and Dr. Gabriel Lazcano.

~ Paul Sanchez
Learn More
To learn more about laser eye surgery procedures we offer or other services such as cataracts and glaucoma, please contact our Miami office by calling (305) 443-4733 to schedule a consultation.