The team at Laser Eye Center of Miami is made up of highly skilled eye doctors who strive for excellence in every case. Whether your vision is affected by a refractive error, cataracts, glaucoma or another disorder, our team is committed to providing you with world-class medical and surgical care.
As soon as you meet the experienced, friendly team at Laser Eye Center of Miami, it will become clear that we care deeply about helping you achieve clear vision and excellent ocular health. We will spend time learning about you, your health history and your lifestyle before recommending the treatment that we feel is best for your needs.
Don't take our word for it. Here's what one Yelp.com reviewer had to say about our practice:
"Dr. Awad and Dr. Lazcano are the best doctors this city can have. Besides the professionalism, they are caring and loving to their patients. I write this review in memory of my mother who was a patient at Laser Eye Center of Miami and if it wasn't for Dr. Awad and Patricia Mayorga my mother wouldn't have had the quality of life they so graciously gave her. Thank you for all you do for the residents of this city."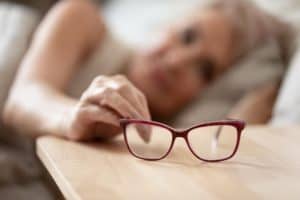 At Laser Eye Center of Miami, LASIK surgery is quick, precise and virtually painless. We are proud to offer the only WaveLight® Refractive Suite in Miami-Dade County; this sophisticated platform enhances the safety and customization of laser eye surgery.
If you depend on glasses or contact lenses because of nearsightedness, farsightedness or astigmatism, LASIK surgery can give you the clear, independent vision you deserve. You can enjoy life's simple pleasures, such as waking up and seeing your alarm clock clearly, or enjoying your favorite sport, without the hassle and inconvenience of visual aids.
Another Yelp.com review said the following about LASIK at Laser Eye Center of Miami:
"I had my LASIK surgery done a few years ago with Dr. Lazcano. He is the ultimate professional! I felt so relaxed and confident in his expertise. The procedure only lasted minutes and left me wondering why I hadn't done it sooner. You will not regret having this done; it is life altering. I am 100% happy with Dr. Lazcano and his staff and would highly recommend his office and their services to everyone who needs it. Thank you Dr. Lazcano for your courteous, professional, and calming demeanor every step of the way."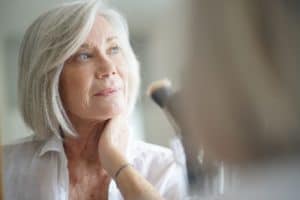 Cataracts are an age-related vision disorder and cause cloudy vision, glare, double vision and other troubling symptoms. Cataracts cannot be treated with medicine or eyedrops; the only way to get rid of them is with surgery.
Patients in need of cataract surgery trust their care to the team at Laser Eye Center of Miami. We offer a wide range of intraocular lenses (IOLs) that restore clear vision and in many cases, reduce or eliminate dependence on reading glasses after surgery. If you are facing cataract surgery, we can help you select the IOL that best suits your visual needs and lifestyle demands.
A patient shared the following review on Healthgrades.com:
"Dr. Lazcano did what other ophthalmologists refused to do. He is trustworthy and I'm forever thankful to him for restoring my vision with the bi-lateral cataract surgery he performed. I also thank his wonderful staff and his surgical team for their excellent service."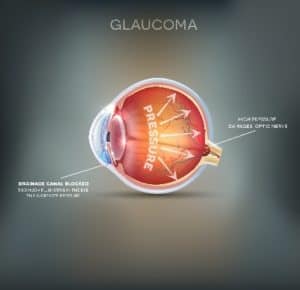 Glaucoma is an eye disease characterized by abnormally high pressure inside the eye. Over time, high pressure can damage the optic nerve, or the nerve that transmits information from the eye to the brain.
Laser Eye Center of Miami offers state-of-the-art testing for glaucoma and a range of treatment options. We can control glaucoma with the use of eyedrops, laser treatment or conventional surgery. The goal of treatment is to improve the way fluid exits the eye to reduce intraocular pressure.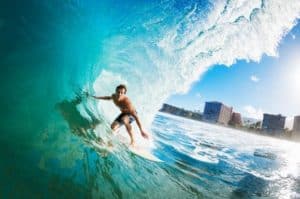 Pterygium is a growth that develops on the cornea. Common in sunny climates, pterygium is sometimes referred to as "Surfer's Eye." Left untreated, the growth can get so big that it covers the pupil and interferes with vision. We treat pterygium with an outpatient procedure and use a special chemical during the procedure to reduce the risk of reoccurrence.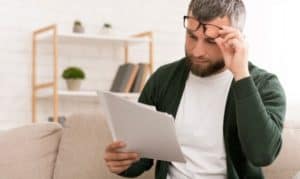 Presbyopia is the age-related loss of near vision. The eye's lens naturally loses its ability to adjust to focus on nearby objects. Most people develop presbyopia between the ages of 40 and 50, and notice they have trouble reading books, magazines or menus.
There are a few different ways that our team can treat presbyopia. In some cases, we recommend Monovision LASIK, which corrects one eye for reading vision and the other for distance vision. Another option is to replace the eye's lens with an intraocular lens; this approach is often recommended for patients who are getting close to the age at which they may need cataract surgery.
Contact Us
To learn more about Laser Eye Center of Miami and the eyecare services we offer, please contact our Miami practice today.