Ft. Lauderdale / Miami LASIK, Cataract Surgery and Glaucoma Specialists
Drs. Lazcano, & Awad are the Miami Cataract Surgery, Glaucoma and LASIK Eye Surgery specialists. When you think of Miami LASIK, cataracts or glaucoma treatment, think of Laser Eye Center.
Gabriel G. Lazcano, MD

Gabriel G. Lazcano, MD, is a highly experienced anterior segment surgeon with more than 15 years of experience in South Florida. He is board-certified ophthalmologist and VISX Star4 and Alcon WaveLight® certified LASIK surgeon.
Dr. Lazcano completed his undergraduate studies at the University of Miami. He received his doctorate in medicine from Tulane University School of Medicine in New Orleans, La. Following an internship in internal medicine, Dr. Lazcano completed his residency in ophthalmology at the Alton Ochsner Medical Foundation in New Orleans.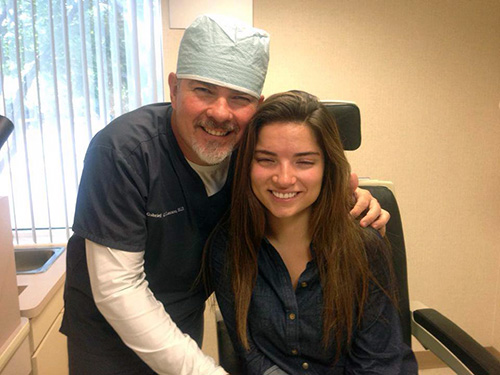 Dr Lazcano is certified by the American Board of Ophthalmology and is a fellow of the American Academy of Ophthalmology.
Abraham Awad, OD

The doctors and surgeons of the Laser Eye Center of Miami provide a wide range of services and the highest quality care. They have helped thousands of patients in the Miami area to improve or preserve their vision with LASIK Surgery, cataract surgery or glaucoma treatment.
Abraham Awad, OD, Director of Optometric Services at the Laser Eye Center of Miami has extensive experience in managing refractive surgery and LASIK patients pre and post operatively. He received his Bachelor's degree in Biology from Virginia Polytechnic Institute and State University in Blacksburg, VA. Dr. Awad worked several years at the prestigious King Khaled Eye Specialist Hospital in Saudi Arabia. Then, he attended Southeastern University College of Optometry where he received his Doctorate of Optometry degree. In 1992 Dr. Awad was awarded The Bausch & Lomb Contact Lens Award. In 1993 he was awarded The Alcon Contact Lens Award and The Wesley-Jessen Contact Lens Clinical Practice Award. Dr. Awad is a member of the Beta Sigma Kappa honor society and The American Academy of Optometry.